Admin & Credits
Admin Staff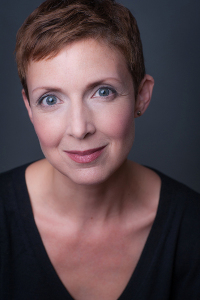 Kirsten Gundlack Levinson
Operations
Kirsten ("the pen") has worked with husband Daniel ("the sword") Levinson since 2003, overseeing the administrative side of Rapier Wit. A former actor and ESL teacher turned writer, she has a BFA in acting from York University, a creative writing post-graduate certificate from The Humber School for Writers, a creative writing MFA from The University of Guelph-Humber, and a modest ray gun collection. Her novella Inheritance, co-winner of the Ken Klonsky Novella Competition, is available through publisher Quattro Books and major booksellers and would make a lovely gift for that special someone.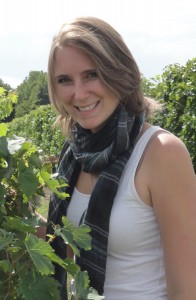 Amanda Martin
Admin Assistant
In university, I decided to try fencing and spent 5 years beating people up with swords. Then university ended. What's a girl to do but find more swords? Even though I worked as a chemist for several years, I found my passion in teaching. So, while pursuing my career as a high school science and drama teacher, I joined Rapier Wit and have begun the long(ish) journey to become an FDC Instructor.
Christopher Mott
Webmaster
In addition to his teaching duties at Rapier Wit, Christopher is also our local Web guy! He is self-taught, having become sick of being a cliche actor-bartender. Plus he got too old to work until 2am. Sitting down in front of a keyboard is much more his speed. His copious coffee consumption remains unchanged. Soon, he'll even have his own official-type web design and development company! Soon. He keeps saying that.
Photo Credits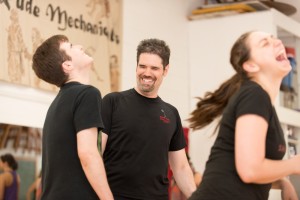 Many of the beautiful photos on this site are the work of Dahlia Katz. See more of her photography at www.dahliakatz.com.
Photos from the Riot A.C.T. "1605" film shoot are by the talented E. Nova Zatzman. Check out her design work at www.e-zdesigns.com.
Video Credits
Rapier Wit Promotional Video by Eye of the Storm Pictures
Director / Editor: Tyler Williams
Director of Photography / Colourist: Vladimir Druts
Original Music: Christian Gundlack
Location Sound: Rick Coulombe
Family-size thanks to the instructors, assistants and our Spring 2013 Intermediate Class for their participation. In order of appearance they are Casey Hudecki, JP Hill, Brendan "Bulldog" Eckstrom, Adam Cresswell, Rachel Flesher, Adele Rylands, Ashley Malone, Johnathan Pang, Daniel Levinson, Louisa Zhu, Todd Campbell, Esther Brown, Brenna Stewart, Andrew Ingram, Philip Psutka, and Sasha Lampert.
Get more EOS at www.eyeofthestormpictures.com!
The many videos of exam scenes were shot by our exceptional Rapier Wit assistants: Richard Comeau, Rachel Flesher, Erick Fournier, Adriano Gatto, Luke Marty and Louisa Zhu.
For Riot Act film credits, please visit www.riotact.ca.