Instructor Staff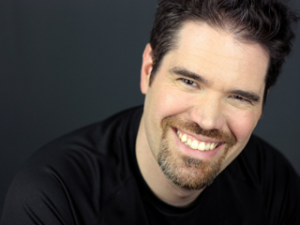 Daniel Levinson
FDC Fight Master, FDC President
At Rapier Wit: Owner, FDC Certification, Monday Drop-Ins, Friday Open Floor, Stage and Screen Firearms, many others
A graduate of the York University BFA Acting Conservatory program, Daniel has been performing, directing and teaching stage combat professionally since 1991. He is the owner of Rapier Wit, Canada's oldest stage combat school and production company, and a founding member of the Riot A.C.T. stunt team. He is also a founding member of Fight Directors Canada, and one of only eight FDC Fight Masters in Canada. Daniel has created fights for companies such as The Stratford Festival (5 seasons), Canadian Stage, Jesus Christ Superstar Broadway, Volcano Theatre, Actors Repertory Company, Second City, A.C.T. Productions, Shakespeare In the Square, Factory Theatre, Shakespeare in the Rough, Theatre Aquarius, The Actor's Repertory Company, Theatre Passe Muraille, and The Tarragon Theatre. He is the resident stage combat instructor for Sheridan College, the University of Toronto's Theatre and Drama Studies Program, and is a frequent instructor at the University of Waterloo. He also teaches stage combat workshops across Canada and internationally; workshop highlights include the Fight Directors Canada National Workshop (Banff, Victoria, Toronto, Montreal), Brock University's Walker Cultural Leader Series, Boston University, Arcadia University, the International Scuola Brancaleoni Stage Combat Workshop (Italy), and the Paddy Crean International Art of the Sword Workshop (Banff). Daniel is a member of CAEA and ACTRA.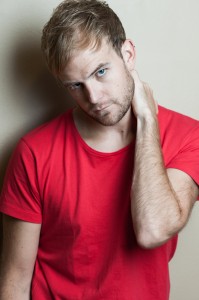 Nathan Bitton
AFDC Fight Instructor
At Rapier Wit: FDC Certification, Monday Drop-Ins, Friday Open Floor, Workshops
A graduate of the UTM/Sheridan, Theatre and Drama Studies program, Nathan is a busy member of the Toronto theatre community. Now a certified stage combat instructor, Nathan was a prominent assistant at Rapier Wit in Toronto for many years. While assisting at FDC Nationals in 2011, Nathan became one of the first ever, non-student, co-winners of the Fight Directors Canada – Paddy Crean award. Nathan also holds a teaching degree from OISE/UT in Junior-Senior, English and Drama. This education has helped Nathan create many exciting workshops for high school stage combat classes as well as rubrics to assist teachers in understanding and marking stage combat. Nathan has also worked as a Fight Director in numerous productions around Toronto. Most recently he has become one of the go-to Fight Directors for Hart House Theatre, where he has staged fights for their entire 2013/14 season including: Bone Cage, Twelfth Night, The Wedding Singer and Goodnight Desdemona (Good Morning Juliet). Some other favourite Fight Director credits include: As You Like It (Rarely Pure Theatre), Out With Dad – an award winning webseries (J. Leaver Presentations), Antony and Cleopatra (Theatre Elusive), Lord of the Flies and The Last Days of Judas Iscariot (Randolph Academy)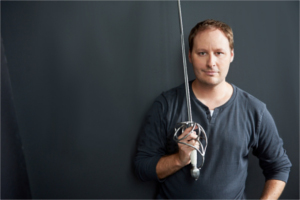 Todd Campbell
FDC Fight Master
At Rapier Wit: FDC Certification, Monday Drop-Ins, Workshops
Todd Campbell has been practicing the art of stage combat for over twenty years. A certified Fight Master with Fight Directors Canada, he has created violence for over one hundred theatre and film productions. Todd was a resident fight director at The Stratford Shakespeare Festival for four seasons where he worked on such critically acclaimed productions as Cymbeline, Twelfth Night, Camelot, Dangerous Liaisons and Zastrozzi to name a few. An avid student of historical European martial arts, he has spent his career as a fight director trying to infuse theatrical violence with more historical realism. Todd has had the great opportunity to train with many of the leading experts in historical martial arts and has used this knowledge to create fights that are not only safe and tell the story of the play but are also martially sound.
Todd also created the popular show 'Duel of Ages' at the Toronto Fringe ('07) and Next Stage Festivals ('11). An anthology play about the history of dueling, DOA was a vehicle to showcase the talents of FDC members in the Toronto area. Todd is a founding member of the award winning Riot Act stunt team.
www.riotact.ca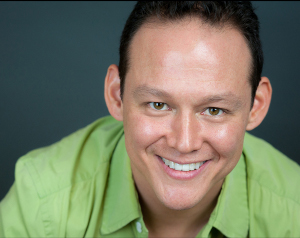 Michael Dufays
AFDC Fight Instructor
At Rapier Wit: FDC Certification Classes, Monday Drop-Ins, Workshops
Michael Dufays is a Dora award nominated actor, Fight director, and Certified Instructor with FDC, as well as the founder of the Actor's Support Group (ASG) Co-op in Toronto. He is also a founding member of the award-winning Riot A.C.T. action team.
Michael has also been a past member of the Society of American Fight Directors's having achieved a Recommended Level in 5 Advanced certification weapons at the National workshop in Las Vegas (1995) and was a Black belt in Tae Kwon Do at the age of 11. He attended the American Musical and Dramatic Academy in NYC.
Recent Fight Directing credits include, "Goodnight Desdemona, Good morning Juliet" (Belfry Theatre, Victoria, BC), "Stopheart" (Factory Theatre, Toronto, ON), and was a guest instructor at the Vancouver FDC Nationals at Capilano college 2012 (Advanced Katana/ Basic Sword.) He was also an Assistant Fight Director at the Stratford festival for the 2009 and 2010 seasons, working on, "MacBeth", (Dir. Des McAnuff), "Dangerous Liasons" (Dir. Ethan McSweeny), "King of Thieves" (Dir. Jennifer Tarver), "Julius Ceasar" (James MacDonald), and "Bartholomew Fair", (Dir. Antony Cimolino); In that time he worked personally with Canadian theatre luminaries Cole Feore, Tom McCamus, Michael Therriault, Tom Rooney, and Dion Johnstone to name a few. He is currently the Instructors' Representative board member for FDC.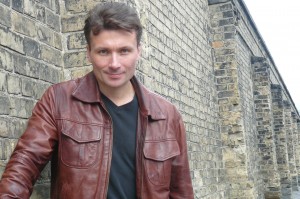 Simon Fon
FDC Fight Master
At Rapier Wit: FDC Certification, Monday Drop-Ins, Workshops
With over 500 professional credits stretching from Broadway to Stratford to Yellowknife, Simon specializes in all areas: Weaponry, Aerial Flying, Unarmed Combat (Eastern and Western). Fight Master with FDC. Executive Director and Founder of RIOT A.C.T. earning 17 nominations and 8 awards, including Simon for Male Action Performer of the Year 2009 AOF Festival – California.
Simon has also taught over 15,000 people through out Canada, including the first FDC course required certification at Basic Level at George Brown College.  Other institutes of education where he has instructed include York University, U of T Drama Center at UC College, Equity Showcase, Centre for Indigenous Theatre, Randolph Academy.  He holds a Black Belt in Woo Gar Mo Sut, and teaches privately as well with clients including Rachel McAdams, Martin Short, Billy Connolly.
www.simonfon.com
 and www.riotact.ca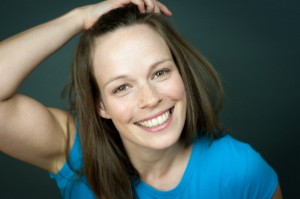 Casey Hudecki
FDC Fight Director
At Rapier Wit: FDC Certification, Workshops, Temper Combat Arts Youth Stage Combat Program
Casey Hudecki has a Theatre Specialist H.B.A. from the University of Toronto, and is a Certified Fight Director and Fight Instructor with FDC. Casey has over fifteen years of stage combat performance and teaching experience, having taught at every academic level. As a Fight Director, Casey is the first woman to be credited with Fight Direction at the Stratford Theatre Festival, and has directed fights for various amateur and professional theatre companies throughout the GTA. Casey is a Professional Actor and Stunt Performer in Film, Television and Theatre; recent credits include Sword Double on Lost Girl, as well as Principle roles on King and Nikita. Casey is the winner of the Female Action Performer of the Year at the 2009 Action on Film festival in Los Angeles, as well as the FDC Paddy Crean Award, 2007. Casey is a founding member of Riot A.C.T., an action creation team who have won twelve awards for their action film shorts. Casey is the founder of TEMPER: Combat Performance Arts, and is passionate about teaching the art of stage combat with enthusiasm and specificity. Casey is a member of FDC, Rapier Wit, ACTRA, CAEA, and a trained First Aider.
www.caseyhudecki.com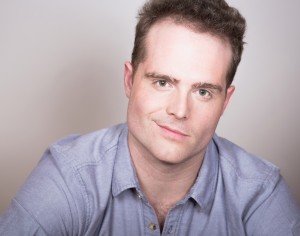 Andy Ingram
AFDC Fight Instructor
At Rapier Wit: FDC Certification, Monday Drop-Ins, Friday Open Floor
Andy Ingram is classically trained actor from the University of Toronto / Sheridan Institute of Technology joint Theatre program where he achieved a Specialist Bachelors Degree in Theatre and Drama Studies and won the prestigious Sheridan Silver Medal for graduating Suma Cum Laude. He then attended the University of Toronto Graduate Centre where he earned his Masters in Theatre, Drama and Performance Studies. Andy has been involved in stage combat and fight direction for many years, achieving FDC certification in all levels of performance and the Heart of Rapier Wit Award for Excellence in Performance. Andy is also the 2010 joint-winner of the Paddy Crean Award for Stage Combat. You can be sure to find him hanging around Rapier Wit with the rest of the Rude Mechanicals. Andy's acting and directing work has been featured prominently in the Toronto-theatre scene. Notably, his directing debut, The Man With a Leek in His Cap, won him the Robert Gill Award for Best Direction at the U of T Drama Festival in 2009. Notable fight directing credits include: Blood Brothers (Rose Theatre Brampton), Macbeth (Georgetown Little Theatre), 3 Desis and a Diva (Orange Shot Productions), Aeroplane Jelly (Tryworks Theatre Co.), Spoons (Straight Camp), Oliver! (Theatre Alive), Man of La Mancha (Globe Music Theatre) and Romeo and Juliet (Rose Theatre).
Christopher Mott
AFDC Fight Instructor
At Rapier Wit: FDC Certification, Monday Drop-Ins, Friday Open Floor
Christopher began his stage combat training with Fight Directors Canada in 1998, while attending the University of Guelph. He began his life at Rapier Wit as a student circa 2004, then as an apprentice and finally as an instructor since 2009. His professional Fight Direction credits include work at Alumnae Theatre, Hart House, Canopy Theatre, and Urban Bard and extensively in shows for Toronto Fringe and in community theatre. He has also worked as a stunt coordinator, assistant coordinator and stunt & fight performer for television, web series and independent films. Christopher is a certified Instructor with Fight Directors Canada.
www.christophermott.com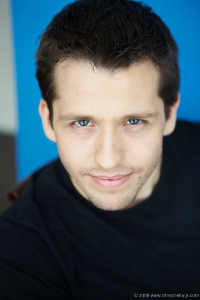 Kevin Robinson
AFDC Fight Instructor
At Rapier Wit: FDC Certification, Monday Drop-Ins, Friday Open Floor, Workshops
Kevin is a graduate of the Sheridan College/University of Toronto joint Theatre and Drama Specialist program. He is also a certified Fight Instructor with Fight Directors Canada; an independent non-union stunt coordinator; and a founding member of the internationally award winning stunt team Riot A.C.T. He has choreographed violence at the Stratford Shakespeare Festival, Theatre by the Bay, and for many productions around Toronto. He has worked with Theatre Front, UNI Theatre, Upstart Crow, Fishbowl Theatre, and other companies too numerous to mention. Kevin is the stunt coordinator for Curious and Unusual Deaths and Close Encounters on The Discovery Channel; and also performs stunts as well whenever he gets the chance to. He has taught at Humber College, Sheridan College, The Randolph Academy, Earl Haig Secondary School, York University Summer Intensive , University of Toronto, Redeemer College , and is a resident instructor at Rapier Wit. To see Kevin and the rest of Riot A.C.T. in action check out Riot A.C.T.'s youtube channel riotactaction, or our webpage at www.riotact.ca. You can also follow Kevin on twitter
@kevinfightguy
.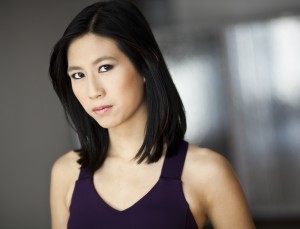 Louisa Zhu
AFDC Fight Instructor
At Rapier Wit: FDC Certification, Monday Drop-Ins, Friday Open Floor
Louisa is an actor and stage combat artist based in Toronto. She is a Certified Fight Instructor with Fight Directors Canada (FDC) and has taught at numerous secondary and post-secondary schools around the city. She has also served as a fight director and movement consultant on many productions, working in both Canada and the United States. As an actor, she has trained at the University of Toronto's University College Drama Program and the British American Drama Academy. Louisa is also a martial artist and has been training since 2012.