Services
"All of your patience, enthusiasm, and passion for what you do is infectious." – Intermediate Intensive Student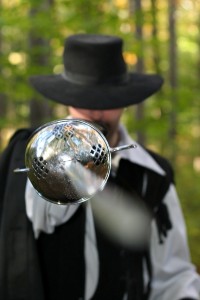 If it's performance combat-related, we can help. We offer top-quality services for production and performance needs at all stages of development, in both stage and screen media. If you don't see your specific need addressed on our site, contact us and ask anyway. Even if it's something we don't handle, we may still be able to connect you with someone helpful in our network. You may also want to check out our FAQ.
FDC certification training, weekly drop-ins, master classes, industry workshops, project coaching, high school/custom workshops, audition preparation.
Services provided by Daniel Levinson – fight direction and choreography, theatrical firearms handling, custom stage combat presentations for events.
Weapon/equipment rental, space rental, performer sourcing, safety consultation, theatrical firearms consultation.