The 2016 World Stage Combat Conference Open House Aug 17, 2016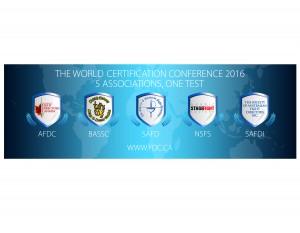 Here's an exciting event for all Rapier Wit folk and other members of the Toronto stage combat community! As you may know, the 2016 World Stage Combat Conference is taking place right now at York University. Fight Directors Canada is hosting this first-ever combined training and certification opportunity for actor-combatants, which offers co-instruction and testing with The Academy of Fight Directors Canada, The Society of American Fight Directors, The British Association of Dramatic Combat, The Nordic Stage Fight Society, and The Society of Australian Fight Directors, Inc. It's an amazing convergence of stage combat experience and energy, and the folks at "The Worlds" are inviting all members of the local stage combat scene to come up to York University and take part for an afternoon, free of charge!
 This is an opportunity for our students and members to meet our remarkable international stage combat community,  visit some classes, and then take two free masterclasses taught by Worlds guest faculty. It's exciting to see a range of training methods and subjects, and to experience being part of a much bigger fight family. We heartily encourage everyone to take advantage of this rare opportunity, and come play for a half day!
Below are the details of the day. All activities are being held on the second floor of the Accolade East Building at York University's Keele Campus.
August 17, 2016
2:15 – 3:15 – Visit classes and see world class Fight Masters in action!
3:15 – 5:15 – Unarmed class with Michael Mueller and FDC Maître d'Armes JP Fournier
5:15 – 6:30 – Single sword with FDC Maître d'Armes JP Fournier
If you're interested in taking part, please let us know in advance so that the Worlds organizers can ensure that they have enough weapons on hand. You can register by sending an email to daniel@rapierwit.com with the subject line Worlds Community Day. In the body of the email please include your name and any questions you have.
Thanks, and we hope to see you there!
Daniel & Kirsten